YUMMY COMBS' DEEP POCKETS ALLOW YOUR DOG'S TEETH TO BE CLEANED ALL THE WAY UP TO THE GUM LINE. THE 360* CLEANING ACTION REMOVES TARTAR AND PLAQUE ALL THE WAY AROUND THE TOOTH.
The ingredients that support teeth cleaning include attapulgite clay, sodium tripolyphosphate and hexametaphosphate. These simple ingredients soften tartar and plaque ultimately polishing the teeth. The hard surfaces of Yummy Combs literally "chip away" harmful tartar and plaque, resulting in a brighter smile.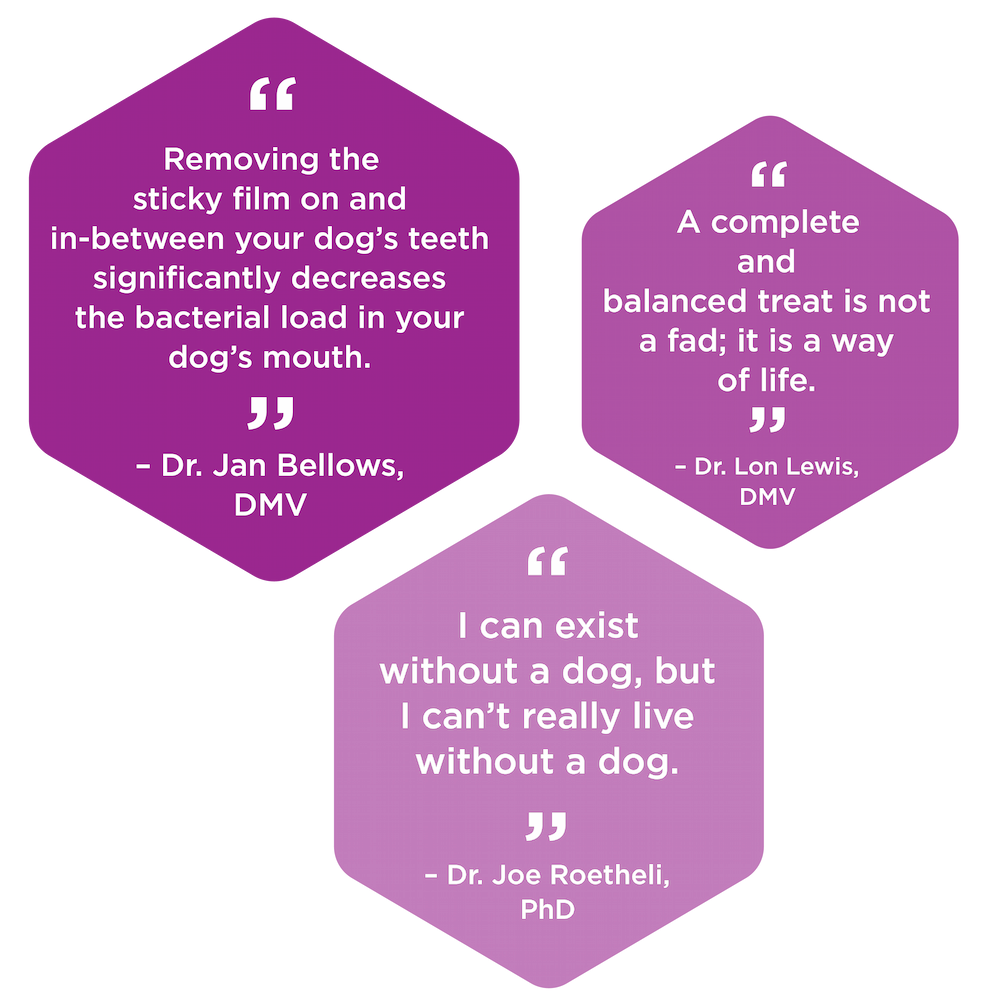 Ingenious SYZYGY 6-Shape™ Yields Perfect
Alignment of Functions

Best in Class Nutrition & Award Winning Design
Ingenious Treat Made
In the USA
INDIVIDUALLY WRAPPED FOR FRESHNESS, SAFETY AND CONVENIENCE.